2011 CONVENTION NEWS & UPDATES | August 18, 2011
USW Young Leader Mike O'Brien: Artist, Activist, Unionist
When United Steelworkers went on strike against Brazilian mining giant Vale, veteran members helped lead the fight. They also inspire a new generation of members to get active in their union, including Michael "OB" O'Brien.
O'Brien, a mine lift operator and aspiring musician, became active in the local and with the help of his music, became a leading voice for workers during the strike.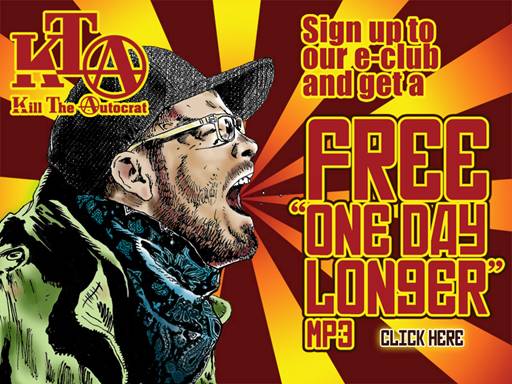 Known as "OB," he was inspired by the strike to pen "One Day Longer," a rap that symbolizes union pride, strength and the fighting spirit. Since then, he's performed the song around the world - from Sudbury, Canada, to Madison, Wisconsin, and the USW International convention this week in Las Vegas.
Click here to watch a video of O'Brien's convention performance. O'Brien's record label 6.8.2 Records has made a download of "One Day Longer" available for free for union members. Click here or the image to the right do so.
OB and his band "Kill the Autrocrat" have one album under their belts, "A New World Disorder." Their second album is due to be released later this summer.
He is a member of the USW Next Generation Advisory Council, a group of emerging leaders in our union who have dedicated themselves to help recruit and retain the next generation into our union. Click here to download Resolution No. 4: Our Union's Next Generation of Leaders, which was passed unanimously this week at the convention.