District 1 Director, David McCall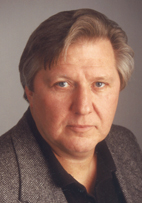 Dave McCall was first appointed in 1998 by the union's International Executive Board as Director of what was then USWA District 1, covering Ohio. He was elected as Director of District 1 in 2001, 2005 and 2009. As a District Director, he serves on the USW International Executive Board.
McCall has served as a representative of the union for more than thirty-five years. He began his career with former USWA Local 6787 at the Bethlehem Steel Burns Harbor plant located in northwest Indiana. At the local, he performed several administrative and contract compliance functions. In addition, he was instrumental in establishing the local's food bank and unemployment support committees.
In 1985, he was appointed to the USW International staff, and in 1989, he was assigned to serve as Sub-district Director for former USWA District 31, Sub-district 1 in Gary, Ind. In 1997, he was appointed Assistant Director for USWA District 7, which covered Illinois and Indiana.
McCall serves as a Vice President of the Ohio State AFL/CIO. In addition, he serves at the pleasure of the Ohio attorney general as a member of the Ohio Consumer's Governing Board and was appointed by the governor of Ohio to serve as a member of the Ohio Steel Industry Advisory Board.
McCall also serves as secretary of the USW Constitution Committee and chairs the USW negotiating committees for ArcelorMittal, Republic Engineered Products (REP), Timken Co., RG Steel, Ormet Aluminum and Graphics Packaging.
He graduated from the Labor Studies Program at Indiana University-Northwest in 1973 and the Harvard University Trade Union Program in Cambridge, Mass. in 1990.
The headquarters for District 1 is in Columbus, Ohio.
USW District 1
777 Dearborn Park Lane
Suite J
Columbus, OH 43085
614.888.6052 - Telephone
614.888.9870 - FAX
States(s): Ohio