"We are all part of history" - District 2 WOS Conference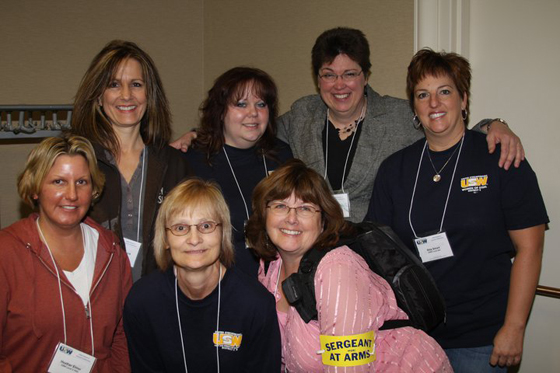 Women of Steel with State Senator Kathleen Vinehout (One of the Fabulous 14!)
The District 2 Women of Steel (WOS) Conference was held from April 27 - 28 at the Radisson Paper Valley Hotel in Appleton, WI.
Many of the participants had a great experience and were vocal about the conference and moving forward.
One comment from Donna Clark Labbe said it all, "I can not express the feeling of energy that we received in Appleton! To meet eight of the Senators that fled Wisconsin to fight for the working families everywhere! When I'm 80 years old and my great grandbabies read about the great labor movement of 2011, I can say I remember when! We are all part of history Ladies! MAN was it great to see you all! KEEP UP THE FIGHT! It's far from over!"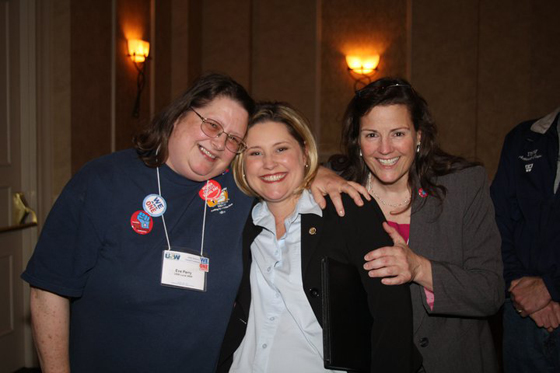 Eve Perry, State Senator Julie Lassa (One of the Fabulous 14) and Julie Stein.

Escort Committee, State Senator Lena Taylor (One of the Fabulous 14) and her son.
Photos By Linda Lucas