WOS Training has its Advantages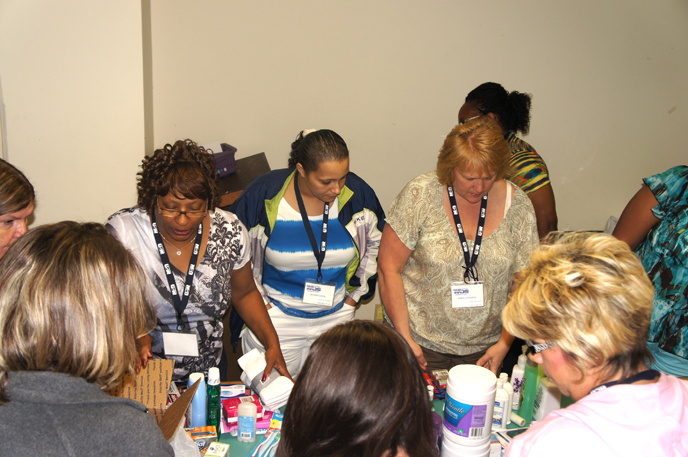 Afghanistan is a roughly 7,500 miles from Jacksonville, Fla. and although many people may never have to Mapquest that route, to HTSI Supply Technician Monica Wroten it feels a lot closer, thanks to her friends in the Women of Steel.

Wroten is the Women of Steel (WOS) Committee Chair for USW Local 9292 in Jacksonville, Fla. and earlier this year, she was deployed to Afghanistan to serve in the United States Marine Corp.

In late April, she received 10 boxes including toiletries, hard candies, non-perishable snacks, handy wipes, sanitizers and socks from a group of women attending a WOS training course in her home town.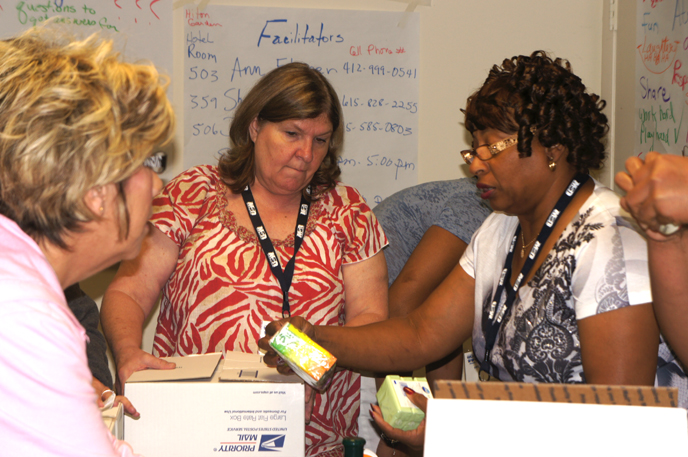 "I was so surprised when I got those boxes today," she wrote in an e-mail to WOS Coordinators Debbie Cook and Sheila Harris. "Thank you Women of Steel! You Rock So Hard!"

Cook and Harris joined USW Director of Women of Steel Ann Flener from April 22 – 25 to facilitate Level 1 WOS training for 27 Sisters from Alabama, Florida, Georgia and Tennessee at Local 9292.

The course was designed to help union sisters develop communication skills, build self-confidence, learn the importance of health and safety in the workplace, understand how the union works, and to learn leadership skills and strategies.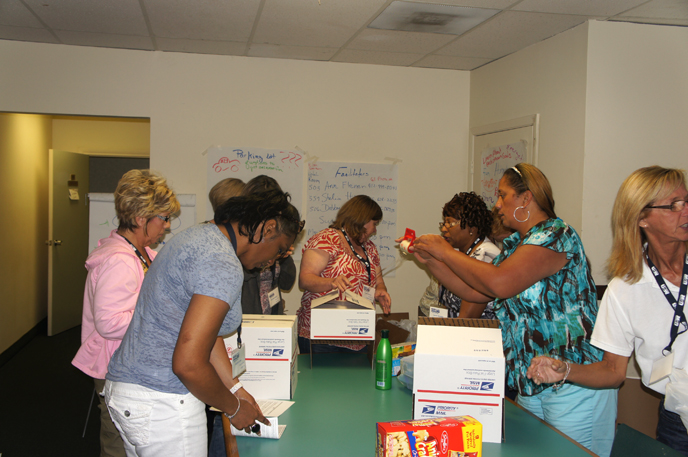 A key component of the course is learning about opportunities to become more active on various local union committees. Participants are encouraged to volunteer and inquire about committee openings and step up to activism in our union's Rapid Response program.

The group's lunchtime activity included purchasing, collecting and packaging all the items, along with notes and cards, to send to Wroten.

"I picked out a couple of things and the rest I took to the USO because I knew that that's what you ladies wanted me to do," wrote Wroten. "They will appreciate all of that stuff so much."

The sisters attending the course send a special thanks to Sub-District Director Tommy Wright, Staff Representative James Barks, Local 9292 President Henry Coleman and WOS Reps. Wykina Harris and Iris Woods for their hospitality by providing refreshments and arranging the meeting space.