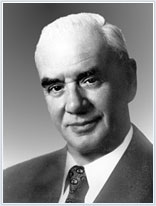 In the minds of most Americans, the connection between Pennsylvania and Murray, unfortunately, would be "Groundhog Day," the movie starring Bill Murray, not the labor movement featuring Phil Murray that created the United Steelworkers.
Murray, the first president of the USW, then called the USWA, was the subject of the second annual Bernie Kleiman lecture, held Sunday, July 13 at the historic Pump House on Waterfront drive in Homestead.
Melvyn Dubofsky, one of the premier labor historians in the U.S., discussed the complicated relationship between Murray and his colleague, John L. Lewis, President of the United Mine Workers of America, in a talk entitled, "Phil Murray and John L. Lewis – Labor's Odd Couple."
Dubofsky, the Bartle Distinguished Professor of History and Sociology at the State University of New York at Binghamton, compared Murray to the late, great Pittsburgh Pirates baseball star Roberto Clemente.
Both remained relatively obscure for years after their deaths. Dubofsky noted that it would take 22 years after Clemente perished in a 1972 humanitarian mission until "a decent biography" was written about the Hall of Famer.
While biographies have been written about Murray's contemporary labor leaders, his has never been done. Dubofsky speculated that Murray and Clemente suffered from the same problem – both worked in a small media market – Pittsburgh – and would have fared better had their base been New York or Los Angeles.
And, Dubofsky said, it's possible that Murray has been ignored because he and the steelworkers were not closely enough tied to national politics.
Dubofsky, who with Warren Van Tine, wrote what is considered the definitive biography of Lewis, provided rich biographical detail about both Lewis and Murray in his lecture.
Murray, the oldest son of Irish Catholic parents, left school at the age of 10 to join his father, William Murray, at work the coal mines. Philip Murray's mother had died when he was two. William had moved the family to Scotland to find higher paying work in unionized mines.
William and Philip Murray moved to Westmoreland County, just east of Pittsburgh, in 1902, when Philip was 16. They continued laboring as miners and within a year were able to bring other family members over to the United States. William had remarried and had eight more children.
In 1904, Philip argued with a company boss in a dispute over the amount he was to be paid and punched the guy. The mining company fired him. His fellow workers struck, demanding his reinstatement. The company responded by evicting his family, his father and step-mother and seven siblings, from their company-owned home. This was a defining moment for Philip, one in which he decided unions were the only way workers could defend themselves against unfair treatment by companies.
A year later, Murray was elected president of a UMWA local in Horning, Pa., and in 1912, UMWA President John White appointed him to the UMWA Executive Board and three years later, White supported him for election as president of UMWA District 5 in Western Pennsylvania.
Dubofsky said, "Lewis and Murray rose together in the ranks of the mine workers union. Lewis made it possible for Murray to be president of District 5. Lewis placed Murray on the union executive board and Murray defended Lewis there."
Shortly afterward, Murray began supporting Lewis, first as vice president of the UMWA in 1917, and then as president in 1920. Lewis then supported Murray for vice president.
Dubofsky described the two as extremely close and dependent, with Lewis giving Murray control of the union when Lewis would go on vacation. Lewis would socialize with prominent people and depend on Murray to speak with and understand the rank and file.
In that way, they differed politically as well, with Lewis early in his career supporting Republicans. Murray backed Franklin D. Roosevelt, and his effort to enter the war in Europe from the outset.
These political differences caused some friction between the two, as did their interaction over Steelworker Organizing Committee.
Lewis, president of the Congress of Industrial Organizations (CIO), formed SWOC at a CIO convention in 1936 and placed Murray in charge.
Murray continued to serve as vice president of the UMWA while trying to organize the steel industry from a headquarters in Pittsburgh. His first victory was at U.S. Steel, but Dubofsky said Lewis stole some of the luster by negotiating this contract instead of allowing Murray to do it. Murray felt this was an affront, Dubofsky said, and it contributed to the rift between the two men.
That dispute also grew over Murray's support for involvement in World War II and for FDR. Their differences were clear when Lewis called for UMWA members to vote against Roosevelt and said if he were re-elected in 1940, Lewis would resign as president of the CIO.
When FDR was re-elected, Lewis was true to his word. He recommended Murray as his successor at the CIO, although the two were far from buddies at that point. Murray was elected president in 1940 and served until his death in 1952.
Both men suffered heart attacks in 1941 and met later that year in what was to be a summit to settle their differences, Dubofsky said. Unfortunately, it didn't work. It ended, he said, with Lewis saying to Murray, "It was nice to have known you, Phil."
After Murray succeeded in organizing "Little Steel," the smaller companies that included Republic, Bethlehem, Youngstown Sheet and Tube, National, and Inland, he called a constitutional convention to form the United Steelworkers of America in 1942. He was elected the first president.
Lewis responded be placing Murray on trial at the UMWA, contending Murray could not serve both unions simultaneously. The tribunal expelled Murray, something that pained him for the remainder of his life because the UMWA was his first union and a union he loved, Dubofsky said.
Lewis had another rival William Green, a former secretary to the UMWA, expelled, but later reinstated him. Lewis never gave that same grace to Murray.
Dubofsky said Murray was deeply injured by the passage of the Taft-Hartley Act during the Truman administration, then by the election of Republican Dwight Eisenhower as president despite union support for Henry Wallace of the Progressive Party. It was only months after the election that Murray died of a heart attack.
Dubofsky said other union leaders, like Walter Reuther, president of the United Auto Workers, got much more press for their plans to aid wartime efforts than Murray's no strike pledge did. Maybe that too, is among the reasons there's a biography of Reuther but not of the steelworker's Murray.