"If having a trade deficit is so good, why doesn't any other country want one?" - USW International President Leo W. Gerard. Listen to the entire conference call on the new EPI report here: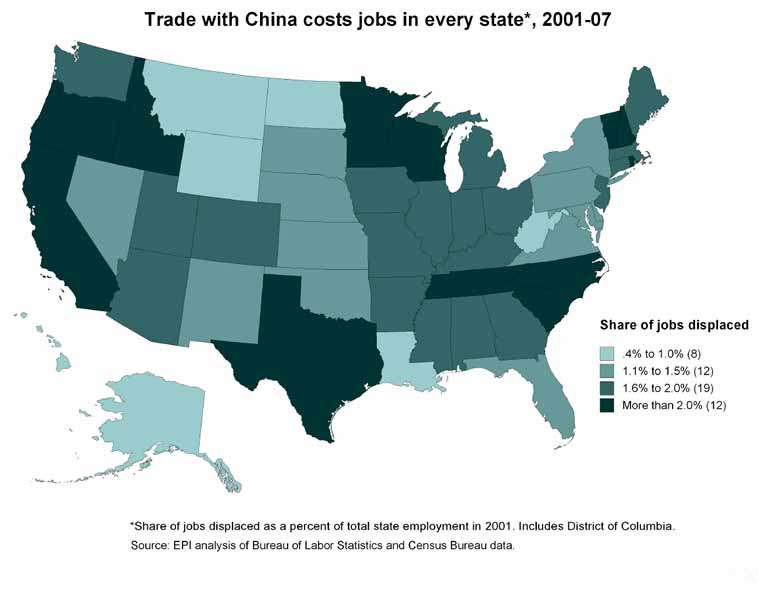 The Economic Policy Institute (EPI) in conjunction with the Alliance for American Manufacturing this week released a major study that shows China's non-existent working and environmental standards are having a terrible impact on American jobs and wages.
The study reveals that over the past six years, free trade with China has cost 2.3 million American jobs and nearly $20 billion in gross income.
USW International President Leo W. Gerard along with Rob Scott, the EPI economist behind the study; John Johnston, president of Industrial Tube of Akron; and U.S. Sen. Sherrod Brown of Ohio all expressed their urgency to tackle this issue.
"The study is groundbreaking," explained Gerard. "It helps debunk the dishonest myth that free trade is good for our economy."
The study addresses the myth that the only manufacturing jobs fall victim, as the study shows that 30 percent of the jobs were lost by college graduates in the science and engineering fields.
At the end of the day, "It's the Industrial base of America that made our country strong," Gerard concluded, "not Wall Street — they just fed on it."
For more information, including state by state graphics on the impact of China on workers, visit EPI's Web site. Or download a PDF of a briefing paper. You can also visit the USW Media Center to read a press release on the study.