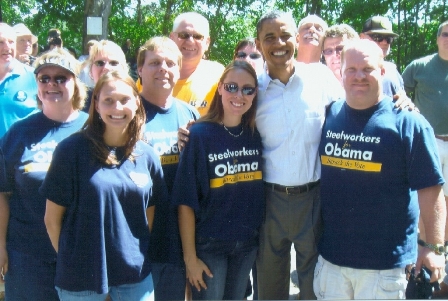 Steelworkers across the United States – and even in Canada -- will host "watch parties" tonight in their homes and in union halls as Sen. Barack Obama accepts the Democratic Party's nomination for president.
More than 400 parties are planned, from Minersville, Pennsylvania, to San Antonio, Texas, to celebrate the acceptance speech by the candidate endorsed by the largest industrial union in the U.S., with more than 850,000 members.
For more information, click here. And check back to usw.org for photo and video highlights from the parties!