District 12 Women of Steel and Los Angeles area USW Local Unions Honor Martin Luther King by Marching in the Los Angeles MLK Parade.
They also honored working families by spreading the word that the 111th congress must pass the Employee Free Choice Act (EFCA) asking specifically that Senator Feinstein re-commit her support to pass the EFCA. Over 5000 flyers were handed out during the event by USW activist.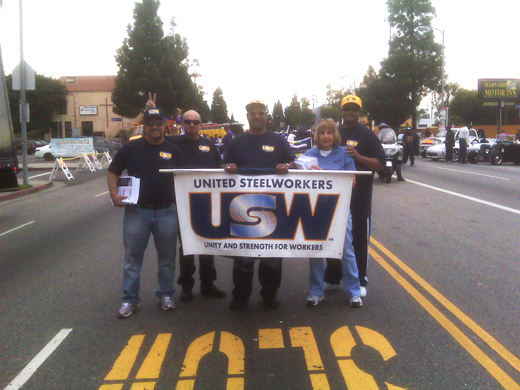 Ron Espinoza, Jim Norris, David Simmons, Patty Mengler, Terry Patrick.