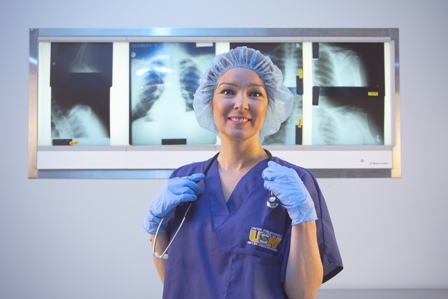 Editor's Note: If you and/or your local union have questions, concerns or suggestions about the NAFTA/N1H1/Swine Flu, e-mail the USW at fluconcerns@uswtmc.org. We are also sending updates via Twitter. Sign up for USWfluconcerns by clicking here.
The United Steelworkers (USW) today announced plans to educate its members and their families about how to minimize their risk of being infected by the current outbreak of the Swine Flu, signs and symptoms of possible infection, and what employers should be doing now to prevent exposure in workplace settings.
USW International Vice President Fred Redmond, who chairs the union's Health Care Workers Council, said that protecting the front line workers in hospitals and clinics from infection should be priority number one for employers in the healthcare field.
"With 45,000 of our members employed in healthcare, our union has no choice but to take this outbreak and risk of a pandemic seriously and to address it proactively," Redmond said. "We're mobilizing through our department of Health, Safety and Environment to get as much good information out to our members as possible."
Toward that end, the USW has produced five separate fact sheets that will be posted on the union's website and mailed to all local unions representing health care workers for distribution.
Click here for the fact sheets and other important information. Click here to read the entire USW press release about swine flu threats and prevention.