USW International President Leo W. Gerard has a new title - doctor.
Gerard was awarded an honorary doctor of laws degree from the University of Guelph in Canada in recognition of his contributions to social justice.
In a moving convocation speech Thursday, Dr. Gerard challenged the graduating students to engage in the social change needed in our society. Whether they are interested in social justice, environment or labor issues, Leo encouraged the next generation of leaders to actively work on behalf of the average citizen to make this a better world.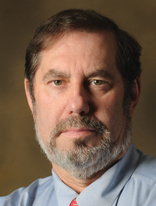 In a reception following the convocation, National Director of Canada, Ken Neumann and former International President Lynn Williams paid tribute to Gerard's many years of fighting for working families, the labor movement, the United Steelworkers and many social justice issues.
In 2001, Canadian Leo Gerard, was elected international president of the United Steelworkers, North America's largest private sector union. He is also a vice-president of the American Federation of Labor and Congress of Industrial Organizations, the largest federation of unions in the U.S.
Under Gerard's leadership, the USW has had many victories: won major tariff relief that helped save the American steel industry; a Workers First law in Canada that gives workers top priority in corporate bankruptcies; and the landmark Westray Bill that makes corporations criminally accountable for deaths and injuries to their employees or members of the public. He has been a leader within the labor movement for health and safety, social justice and humanitarian issues.
As International President, Gerard has championed alliances with unions throughout the world, including Germany, Australia, Brazil, and Mexico. Leo's international work has culminated in the creation of the first global union, "Workers Uniting", with Unite the Union UK's largest labor organization.
Leo Gerard also serves on the U.S. National Commission on Energy Policy and is a founding board member of the Apollo Alliance, a non-profit public policy initiative for creating good jobs in pursuit of energy independence.
The son of a union miner, Gerard started working at Inco's nickel smelter in Sudbury, Ontario at age 18. Inspired by a lifelong commitment to economic and social justice, Gerard rose through the ranks to become the first president of the new USW.
Prior to his election as USW President, Gerard served as the union's International Secretary-Treasurer (1994-2001), as National Director for Canada (1991-1994), and as Director of District 6 in Ontario (1986-1991). He was appointed a USW Staff Representative in 1977.
Leo married his high school sweetheart, Susan, and they have two children, Kari-Ann and Meaghan, and two grandchildren, Elyssa and Liam.