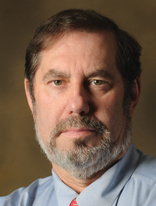 Leo W. Gerard, President of the United Steelworkers (USW) issued the following statement in response to the U.S. House of Representatives' health care reform bill:
"Members of the United Steelworkers (USW) and their families are appreciative of efforts by the U.S. House leadership to fix our broken health care system by introducing 'America's Affordable Health Choices Act' (H.R. 3200). The legislation meets President Obama's goals to control runaway health care costs, offering all Americans real choices for expanded access to quality health care.
"It creates a high quality public health insurance plan option that will bring real competition for private insurance from day one. It calls on corporations to pay their fair share and will no longer permit free riders to off-load their health care costs onto the national system. The House bill introduces much-needed insurance market reforms so that pre-existing conditions will be covered and discriminatory practices will no longer be tolerated." Click here for more.