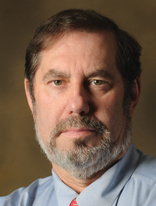 United Steelworkers International President Leo W. Gerard today gave the keynote speech at the Union Label convention in Pittsburgh, saying the meeting along with the upcoming AFL-CIO convention is an opportunity to inspire union members and leaders to get more involved in fighting for key issues.
Gerard said working families should be hopeful after President Obama's decision last night to enforce trade rules in the 421 trade case that showed a flood of tires imported from China was harming the domestic industry. Thousands of jobs at U.S. tire plants have been lost because of the imports. (Click here for more information on the 421 story.)
"I want to quote the President, who said we ought not fear the future, but we ought to want to shape the future," Gerard said.
"Fighting for health care, manufacturing jobs, fair trade, the Employee Free Choice Act, these are the challenges we face," he said. "If we don't fight, who will? I want my grandkids to have a shot at a decent life and decent jobs. If we sit on our hands and zip our mouths and tie our feet to the chair, we'll get run over. But if we stand up and fight, we can win."
Gerard serves on the AFL-CIO's Executive Committee, as well as serving its Executive Council. He is chairman of the AFL-CIO's Public Policy Committee. The AFL-CIO convention runs through Sept. 17. Stay tuned to www.usw.org for the latest coverage.