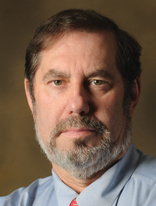 USW International President Leo W. Gerard gives it to them straight in today's New York Times in an article about the USW's fight against China's predatory trade policies: "They cheat in every area," Mr. Gerard said, pointing to repeated findings of illegal subsidies, as well as one American tire maker's saying that Beijing had illegally required one of its factories in China to export all its output. "If the bully keeps beating you up, is it so bad to stand up to him?"
The story describes Gerard as "the president of the United Steelworkers, often viewed as the No. 1 scourge of free traders." The article goes on to say, "And the leaders of the G-20 should take note: Mr. Gerard and his fellow labor leaders are just getting started."
Jim Wansley, former president of USW Local 746L at the shutdown Goodyear tire plant in Tyler, Texas, makes it clear: "Although it's too late to save our factory, the people here are extremely glad that something is being done to help save the jobs at other plants," he said.
Click here for the entire article. And click here for info on the USW's tire case.