A recent increase in workplace fatalities and serious injuries in the paper industry may have been brought on by employers trying to increase profit margins at the expense of health and safety, the world's first global union said as it prepares to launch an investigation of the UK industry.
The investigation to be conducted by Workers Uniting comes after a survey of paper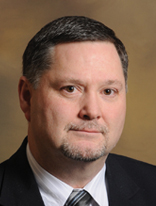 industry workplaces in the United States that shows widespread dilution of health and safety procedures. That survey was carried out by the United Steelworkers (USW) from the United States and Canada.
The USW and Unite the Union have partnered to form Workers Uniting, the world's first global union. The transatlantic campaign involving the paper sector is just one example of how the global union is using its power to improve the lives of workers around the world.
USW Vice President Jon Geenen, lead negotiator for 120,000 members in the paper and pulp industry in the USA, said: "The USW share many common employers with workers in the UK paper industry. The safety problems we have discovered in the United States will already be in existence or will soon be imported into the UK.
"Through Workers Uniting, our joint campaign will encourage members on both sides to report unsafe working practices. The message we will send from this conference to employers in this industry is the global union is watching you." Click here for more of this story.