USW International President Leo W. Gerard, and the other International officers joined protesters in Wisconsin today to show solidarity. Below is a story and link to Gerard laying out this important fight in a radio interview before today's rally.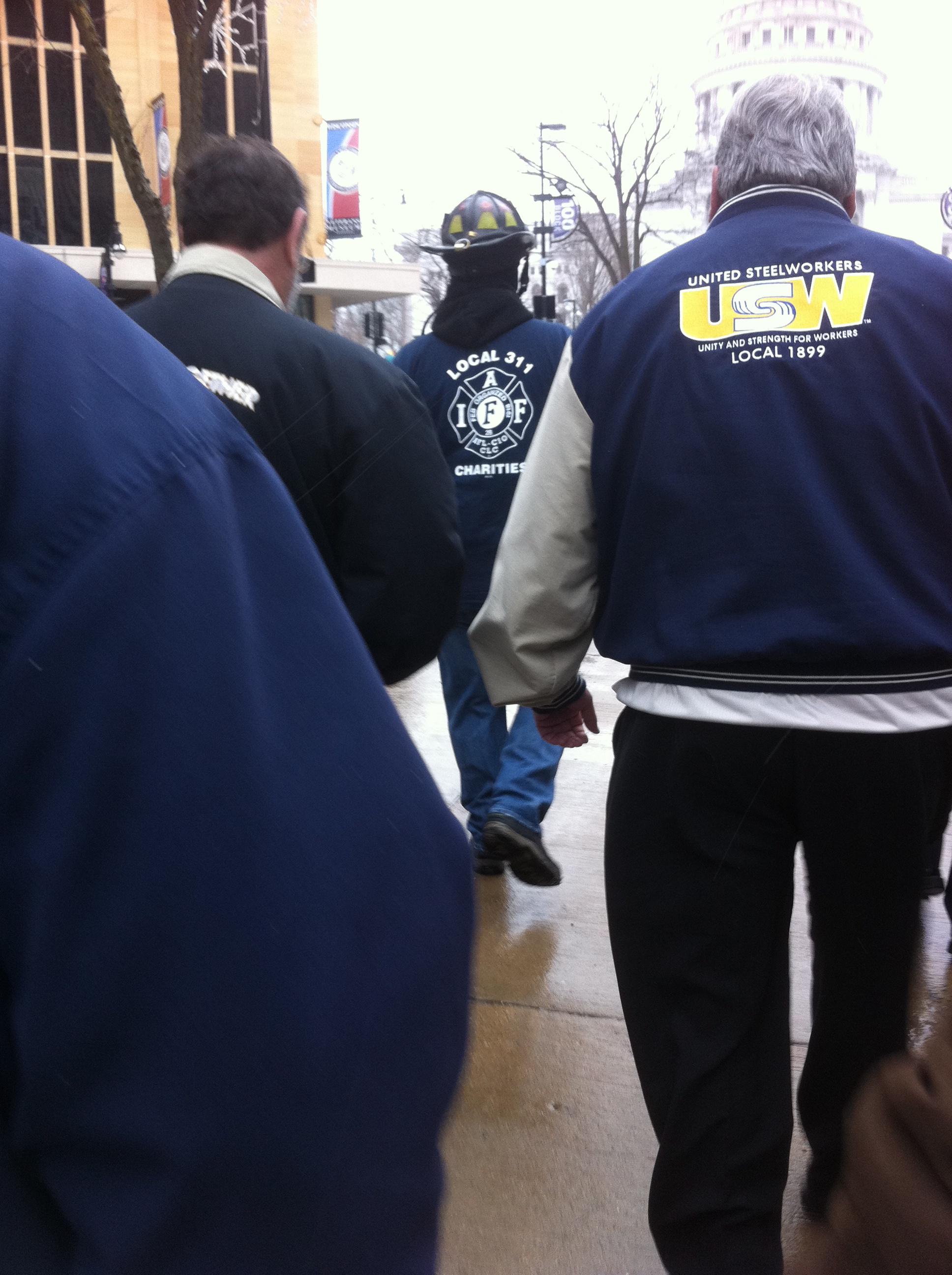 Steelworkers turned out in their greatest numbers yet to the Wisconsin state Capitol in Madison to thwart Gov. Scott Walker's assault on working families.

Local firefighters with drums and bagpipes escorted USW International President Leo W. Gerard and Vice Presidents Tom Conway and Jon Geenen into the rotunda, filled with teachers, other government employees, students and union activists.
The freedom for thousands of government workers to organize and bargain collectively is being threatened by Walker and Republican state lawmakers who are trying to pass legislation under the guise of balancing the state's budget.
"This is not an economic issue; it's not a budget issue, either," Gerard said. "It's about union-busting, plain and simple."

Union activists have occupied the Wisconsin State Capitol and maintained peaceful, orderly 24-hour protests since last Monday.

Similar anti-worker, anti-union legislation is being pushed in other states, with Indiana, Ohio and Oregon, some of which are already fighting insidiously mis-named "right-to-work" bills.
Before the rally, Gerard talked to Bill Press about how the attack on public sector workers there is an attack on workers everywhere. Listen, then pass it on:
Click to hear USW International President Leo W. Gerard on The Bill Press Show.