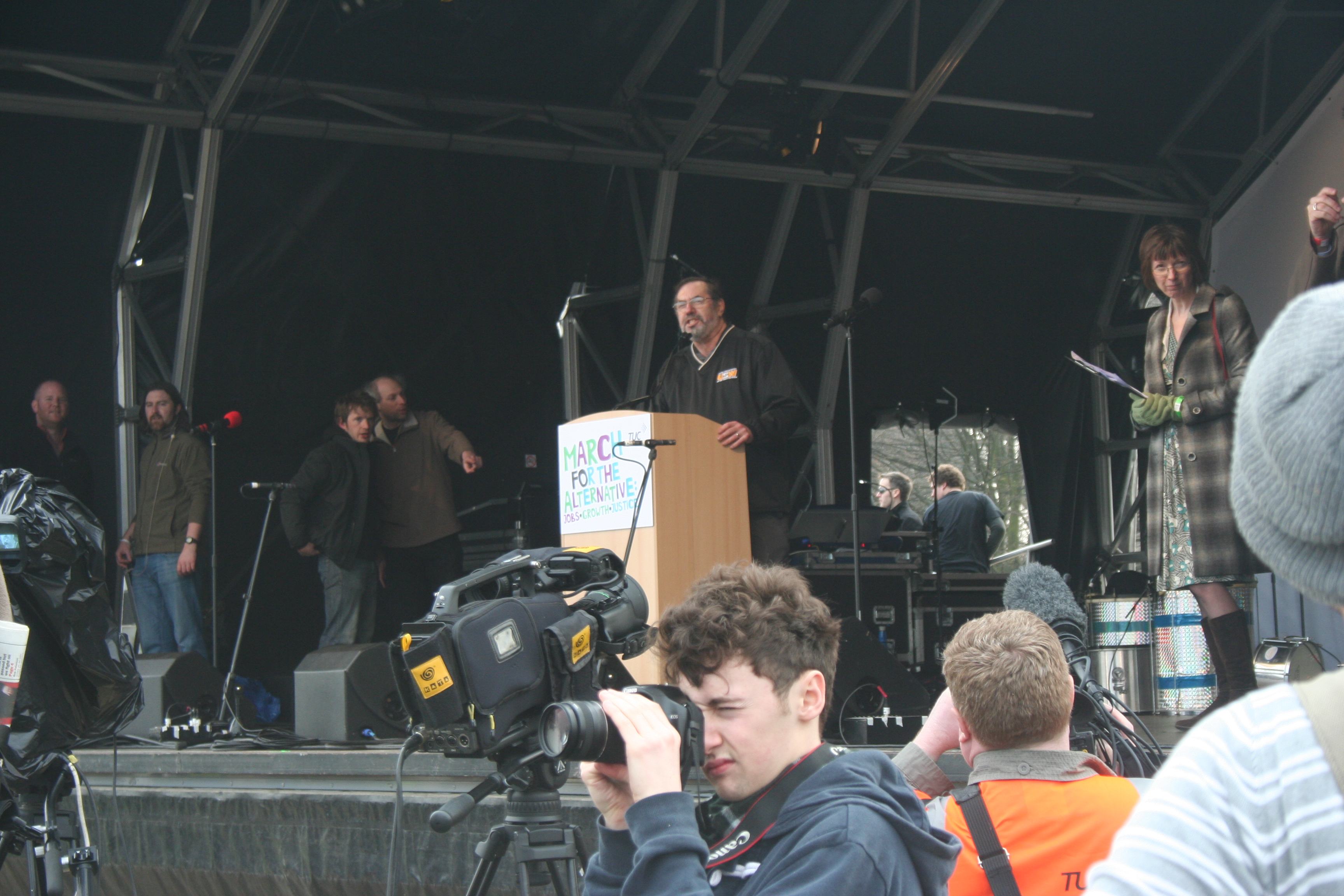 United Steelworkers (USW) International President Leo W. Gerard brought a message of solidarity from North American workers to a massive trade union rally in London on March 26.
The "March for an Alternative," organized by the Trade Union Congress (TUC) of the United Kingdom, brought an estimated half a million people into the streets to demand an end to drastic cuts in education, health care, and other public services that are being implemented by the Coalition government of the Conservative and Liberal Democrat parties.
Gerard pledged the solidarity of U.S. and Canadian unions with U.K. workers and citizens who are resisting the cuts.
"We will stand with you, we will march with you, we will fight together with you to demand that our governments protect the rights of public employees and of all workers," he told the huge crowd.
Leo Gerard speaks at March for the Alternative from Trades Union Congress on Vimeo.
He linked the resistance to cutbacks in the U.K. to public opposition to laws in Wisconsin and other U.S. states that would deprive public employees of collective bargaining rights.
"The U.S. system under which 400 billionaires hold more wealth than 150 million citizens is immoral and unsustainable," Gerard declared. "We must stop giving tax cuts to the rich and invest in jobs and services for working people."
The rally was addressed by Labour Party Leader Ed Miliband, TUC General Secretary President Brendan Barber, UNITE General Secretary Len McCluskey, and other leaders of unions and social movements.
Check out more photos from the protest: