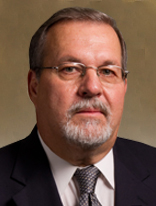 USW District 12 Director Robert LaVenture points out that this morning's National Public Radio report told only part of the story about the state of California bypassing domestic content laws in the building of the new San Francisco Bay Bridge.
The bridge and use of foreign materials has cost America jobs at a time we need them the most. Director LaVenture wrote NPR, saying that this story is particulary noteworthy as the public debate about "saving taxpayer money" is front and center. Here's what else the director had to say:
"I enjoyed your report on NPR this morning but I believe an important part of the story remains untold - one that goes to the sources of this job crisis in America.
1. To date, the bridge is three years behind schedule and has racked up $5 billion in cost overruns. So much for going with the "low" bid.
2. The U.S. had (in 2005) and continues to have ample steel capacity for the project.
3. A U.S. group of fabricators formed a joint venture to create the capacity to produce special bridge sections and were preliminarily approved to provide the bridge sections.
4. Instead, the State of California decided not to take the federal funds, which would have bound them to purchase U.S.-made steel and fabricated bridge sections under the federal Buy America statutes.
5. They gave the contract to cheap Chinese steel fabricators.
6. But the Chinese also had no capacity at that time to fabricate these bridge sections, so....
7. California expended funds and resources to build that capacity in China and train Chinese workers. Please note the $5 billion in overrun costs!
8. There have not only been plenty of delays, but serious quality issues, too.
9. It turns out the Chinese company was owned by the Chinese government, which may well have subsidized the company in order to support a low bid in the first place.

The U.S. lost jobs, steelmaking and fabrication capacity, revenues and technological advances while China gained it all.

How many other projects in America have been channeled off shore to "save taxpayers money" but instead rob Americans of jobs, our communities of revenue, and our companies of capacity building?"