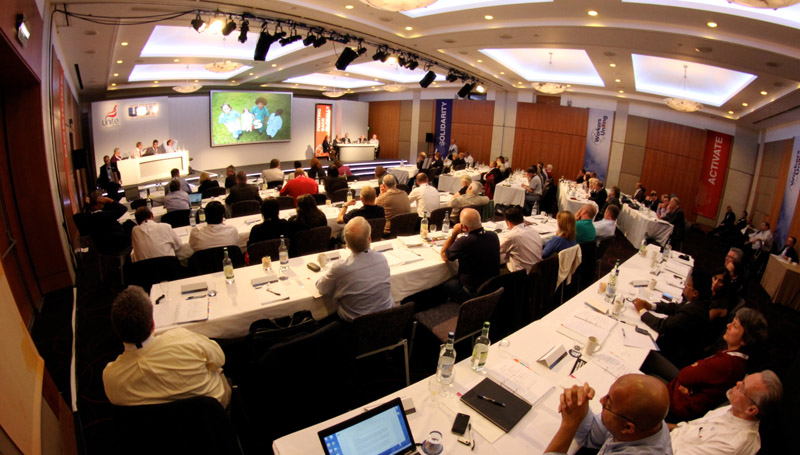 Today is a historic day for workers of the world, Workers Uniting - the first global union - is having its first ever Congress in London.
Workers Uniting was formed in 2008 by the United Steelworkers, which has members in the United States, Canada and the Caribbean, and Unite the Union of the United Kingdom and Ireland.
The theme? Fighting Back Globally. Because we all want a better future for us, our kids and our grandkids, USW International President Leo W. Gerard said during his opening speech. He said standing up for the world's 99 percent is the Workers Uniting mission.
"We can globalize the fight for working people all around the world," he said.
Unite General Secretary Len McCluskey said the first Congress "is taking place against a backdrop of global economic chaos and a global attack against working people."
"We have the vehicle to fight back and that vehicle is Workers Uniting," Gerard said.
Like the new Workers Uniting Facebook page by clicking here and weigh in on on Twitter by referencing @WorkersUniting.