(Pittsburgh) Members of the United Steelworkers (USW) union rallied at the British consulate in Chicago today to show support for a massive general strike in the United Kingdom against public employee pension cuts.
The USW is supporting UNITE the Union, its partner in the global union Workers Uniting. UNITE is playing a key role in the protests that have disrupted schools, hospitals and other services in the U.K.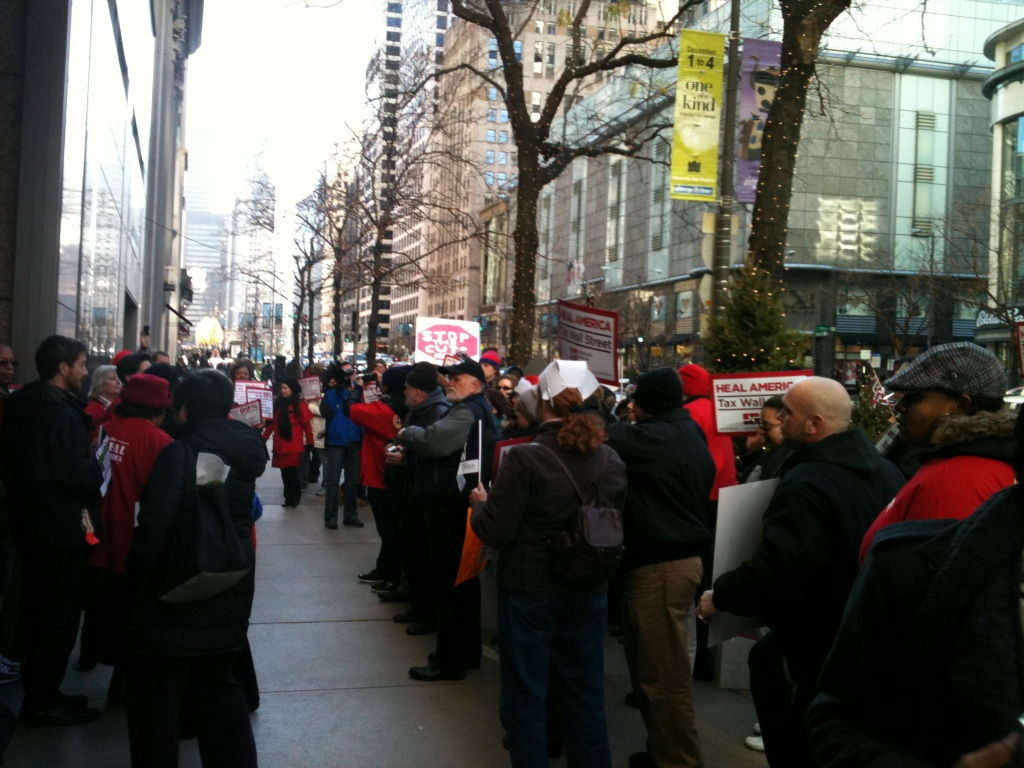 USW District Director Jim Robinson, who is based in the Chicago area, said workers on both sides of the Atlantic face similar issues at the bargaining table in addition to the politically motivated attacks on public and private sector unions.
"The globalization of unions is a natural response to the globalization of our customers, suppliers and employers," Robinson said. "Government should make it easier for our families to make ends meet and for seniors to retire with dignity, not harder."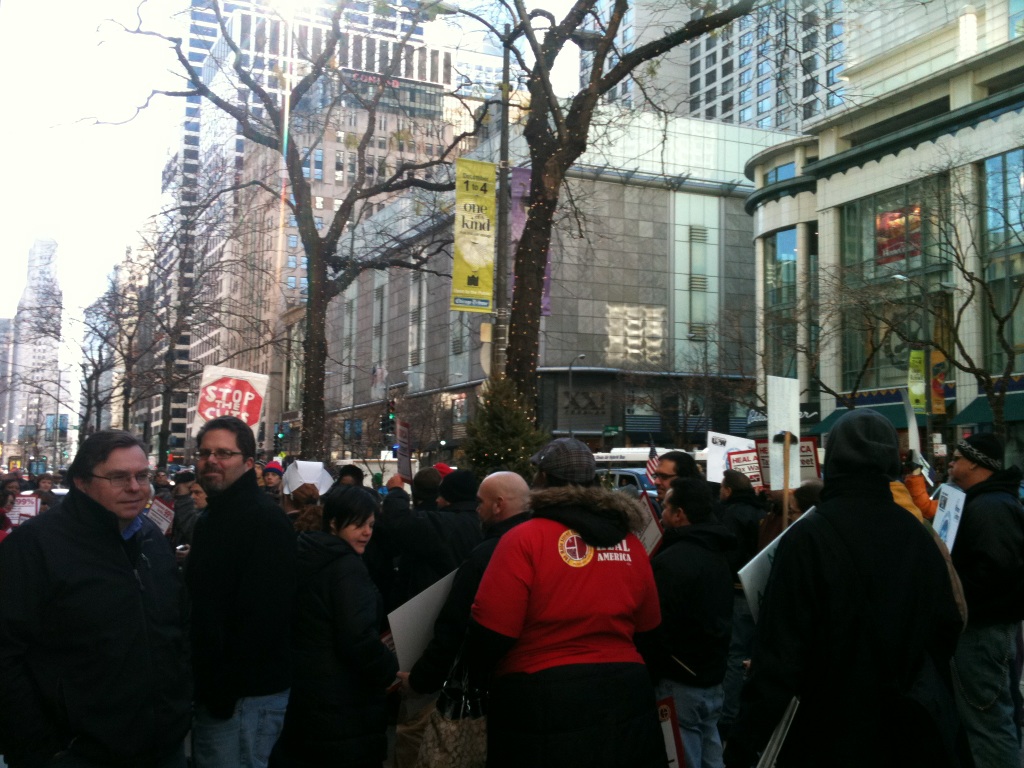 In addition to Chicago, U.S. unions participated in rallies organized by National Nurses United (NNU) at embassies and consulates in Washington, D.C., Boston, Los Angeles, Orlando, Fla., and San Francisco.
In the U.K., some 30 unions representing nurses, teachers, paramedics, civil servants, and other public workers protested plans by the conservative government to cut public pensions.
An estimated two million people joined the strike, which was called the largest in a generation. Many state schools were shut, and thousands of hospital operations were postponed.
Tens of thousands of people also joined rallies around the U.K. to support the public sector strike over pensions. In London, protestors carried signs and balloons with this message: "Don't work longer, and pay more to get less."
In both the United States and the UK, politicians are seeking to slash deficits at the expense of working people. Labor unions are warning that the proposed deficit reductions will increase economic inequality, unemployment and poverty thereby exacerbating the employment and financial crises in both countries.
For more coverage, go to:
The day that the trade union movement and working people renewed their compact to fight for economic and social justice
Day of strikes as millions heed unions' call to fight pension cuts