USW Constitutional Convention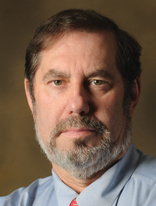 Aug. 15, 2011 – Las Vegas, NV
Thank you sisters and brothers for that rousing welcome. Thank you.
Believe me, serving as your president is an honor and privilege that always humbles me.
Because I'm not only leading the greatest union there is, I'm serving the greatest members anyone could ever hope to lead...
The members of the United Steelworkers.
I'm also privileged to serve as your president in the shadow of some great labor leaders who I've learned so much from and respect so deeply.
Hardly a day goes by that I don't think of how lucky I am to have served under the leadership of my good friend George Becker.
George was that rare leader who loved the members he served as much as he condemned the bosses who would abuse our members.
George kept us strong and bargained unprecedented deals for our retirees as a Tsunami of bankruptcies swept through our union.
First it swept in from Asia. Then from Russia before it hit South America, and finally it took down more than 40 of our employers.
On top of leading us through those troubled times, George led us in the fight to condemn the rotten free trade deals that are the killing field of industrial jobs. He led us in the Battle of Seattle, and he never stood down for anyone who opposed us – including a sitting U.S. President.
Join me now in applauding his memory as if he were still here with us, because his fighting spirit is still beating here...
It's the beating heart of this great union.
And because of George's foresight, it was my good fortune to work with a leader who brought to our merger with PACE a legacy of integrity.
A man who saw that the future of the industrial labor movement was more important than any one man's high office.
A man who put the importance of his members above any measure whatsoever of self importance –
Join me in honoring the former president of PACE, Brother Boyd Young.
And of course, coming up through the ranks, as I have, I was blessed to have as my mentor one of the greatest labor leaders of the 20th Century.
A Canadian, I'm proud to say, who led our union through the valley of industrial death... A valley that threatened our very existence in the 1980s.
He taught us by example that only by inspiring our members to rise up and fight back could we save ourselves.
He never let the bullies of corporate privilege kill his dream of securing the rights of working men and women.
He never waivered in his belief that progress without justice for working people is an empty promise.
And so I ask all of you to rise now and applaud a man who still inspires us to dream big, even in our darkest hours...
Our brother, our leader, the undying spirit of our fighting union, President
Emeritus Lynn R. Williams.
Thank you, sisters and brothers, for giving George, Boyd and Lynn your heartfelt respect.
And welcome to Vegas, home of one of America's two great casinos.
In case you're wondering where the other one is...
The other one's on Wall Street.
That's the one where they rip off your money and don't even give you a chance to win.
The other big difference is... The hookers in Vegas don't wear three-piece suits.
How many of you were delegates when we met here in convention three years ago – let me see a show of hands.
It's sure been a helluva ride since then, hasn't it? Back then, we were riding high. We'd just signed one of the best steel contracts
in our history...
We'd fought off some tire companies that were trying to rob our retirees of their pensions...
We were making real headway bringing some rhyme and reason to bargaining in the paper sector...
And we were gearing up to take on an oil industry whose profits are obscene and whose health care benefits were a shadow of what they should be...
An oil industry whose safety record is a disgrace.
We adjourned with high hopes for the election at hand – and very little idea of just how bad the economic storm would be that was about to hit.
But when it hit, we sure as hell found out.
They call it the Great Recession. But that's too nice a name for what it really is. What they should call it is the Great Wall Street Rip-off, because that's what the bankers on Wall Street and Bay Street, and the mortgage brokers they financed did to everyday working people in both our countries.
They bet against their own investments so they could make a killing whether the people they were advising won or lost.
Their addiction to runaway profits and bloated bonuses destroyed millions of our jobs...
They ripped off millions of homebuyers to feed their addiction...
And what really galls me is that they turned right around and stuck us with the bill for their thieving ways...
They ripped off our governments for hundreds of billions to bail them out.
One thing's clear. It was an equal opportunity rip-off, because Republicans and Democrats alike took part in the heist.
As a matter of fact, they took turns at the trough.
First it was Bush's Treasury Secretary Henry Paulson who helped put the Ponzi schemes together when he was CEO of Goldman Sachs...
Then he trotted down to Washington and became George Bush's Treasury
Secretary, where he demanded $800 billion in bailouts from Bush to cover all the lousy bets he and others had made when they were on Wall Street.
Before that, Clinton's former Treasury Secretary, Robert Rubin – the world's leading cheerleader for free trade – had raked in millions as Co-Chair of Goldman –
Then he bilked the system for another $126 million as chairman of Citigroup during the depth of the Wall Street Rip-off.
Basically this guy got paid all that money for playing deaf, dumb and blind while Wall Street destroyed the housing market and undermined the entire global economy.
These guys shouldn't be going to state dinners – they should be going straight to state prison.
Sure a few of the bit players on Wall Street got their hands slapped.. And a half-baked banking regulation got passed.
But nobody can tell me justice has been done until at least one of those sorry bastards at the top ends up in jail!
Yes, it's been a helluva tough ride these last three years.
But the hard truth, sister and brothers, is that even back in 2008, we were living a lie.
A bipartisan lie that our leaders have been feeding us for much of our lives.
They've been lying about our economies to cover up the fact that they're really not working for working people anymore.
Yeah, thanks to our union, some have been doing better, but millions of workers haven't.
Real wages have been flat for years.
Household incomes are stagnant, despite – in most cases – both parents working.
And the growing gap between the rich and the rest of us is a disgrace...and it cannot be sustained.
Politicians have been covering up the fact that working people's fortunes are falling fast. And on top of that, they've been robbing the Social Security Trust Fund. They've ripped off that fund for more than $4 trillion dollars over the years... And now they've got the gall to tell us our benefits have got to be cut.
Don't you believe it. This isn't rocket science.
The same clowns who couldn't tell us what was going to happen three months ahead of the crash in 2008 are now telling us they know what will happen with Social Security in 2035.
They've lied before and they're lying now. And what their lies are covering up is the fact that they're not working for us...
They're working for the corporate billionaires who lavish their campaigns with cash.
At least Canada had the good sense to take campaign finance out of private hands – for now.
Of course, Canadian Prime Minister Harper even wants to get rid of that – but our party, the NDP, is fighting to stop him dead in his tracks.
Here in the U.S., public finance isn't even a gleam in most politician's eyes. The beat goes on and on...unabated.
As of last year, politicians were raking in $4 billion in campaign contributions – a 300 percent increase over 1972.
And if that's not bad enough, the Reagan-Bush Supreme Court has anointed corporate royalty with the so-called "right" to finance politicians at their whim.
Completely in the dark – in total secrecy. No disclosure of any kind. They can even launder money from foreign corporations.
Make no mistake, letting corporations finance campaigns is a formula for turning this country's democracy into Wall Street's wholly owned corporatocrosy.
And I don't know about you, sisters and brothers, but I'd rather fight to my last breath than let the fate of my children and grandchildren be dictated by billionaires on Bay Street and Wall Street. But there's no sense denying the fact that the Great Wall Street Rip-off rocked us onto our heels.
For months we were reeling, as layoff after layoff, closure after closure, weakened our ranks. Things were changing so fast it was hard to keep up.
But one thing never changed. Our basic values.
Our undying spirit as a fighting union.
The harder we got hit, the harder we fought back – on every front.
In fact we never stopped fighting, whether the issue was our right to a better deal in bargaining...
Or our right to a voice in public policy... Or our right to fight predatory trading by countries trying to steal our jobs.
You know, when I look back at what we've been through over the past three years, I'm never prouder of our members than when I see what you've accomplished in bargaining.
God knows some employers saw the crisis as an opportunity to try and stick it to us.
And time and time again, you took their demand for concessions and told them exactly where to stick them!
How amazing is it that in the midst of the worst economy in decades... Our members never backed down in bargaining? No matter how dire the circumstances... No matter how serious the threats.
When you think about it, what we accomplished – what all of you accomplished – what all of us accomplished together – was awesome.
In paper, despite the crisis, despite unfair foreign competition. . .despite the bankruptcies...
We stuck to our guns on successorship and – against all odds – pulled off coordinated bargaining.
We've gone from one company with successorship to more than 500 contracts since the merger.
And we've literally strengthened the union by putting 100 companies under contracts where nobody will ever again have to bend over for the boss to get a hiring agreement or a new contract when paper operations are sold.
We've changed paper bargaining forever.
Companies can no longer whipsaw our members by doing economic bargaining location-by-location.
Bottom line, our renewed solidarity in paper gives our members some of the best manufacturing jobs on this continent.
We managed to beat back the odds in steel, too, because we stood up and fought back, even in disastrous times.
Whether it was standing down U.S. Steel in Nanticoke, or standing strong against their lockout in Hamilton...
Whether it was Severstal in the Ohio Valley ...
Or Gerdau in Ontario..
We stood up and fought back.
Whether they were breaking their promises or trying to break our union,
Whether it was fighting the layoffs or battling demands for concessions...
Whether the fight was Rio Tinto in Quebec or Potash in Saskatchewan...
Or standing up and fighting one day longer in my home local in Sudbury, or Labrador, or Port Colburn against the miserable creeps who run Vale..
We battled those sorry bastards – every one of them – against staggering odds. Because we're as reasonable as anybody when employers approach us reasonably.
But any company that's got its heart set on killing our union, or hurting our members...
Any company like that needs to know we'll fight to the very last breath.
And if that's what it takes this year in Thompson, then Vale better know they're in for an even bigger fight this time around!
Time after time, year after year throughout this crisis, we've fought against all odds
Did we win them all? No.
Did we do better in some than we had any right to – you bet!
But in some, there's no denying, we didn't get as much as we'd hoped.
Because there's no guarantee you win just because you're willing to fight. There's only one thing that's guaranteed:
If you don't fight, I guarantee you you'll lose –
And the other thing I'll guarantee you is this: As long as I'm your president, the Steelworkers will never lay down in the face of a fight!
I take great pride, as you do, in our legacy as a smart fighting union.
But I'm never prouder or more inspired by what our members achieve than when I get letters from retirees thanking us for saving their benefits. No union in the history of the labor movement has ever achieved what we have for our retirees.
Only the Steelworkers has ever bargained benefits for retirees who've already lost them through bankruptcies and buyouts.
Our demand for retiree health care protections from successor companies has given hope to retirees in their darkest hours.
Their gratitude has been expressed in hundreds of letters.
But one letter from an old timer named Joseph from Pottstown, Pennsylvania, stands out in my mind.
After he received his VEBA payment one year, he wrote to us, as many others have. Here's what he wrote:
"My wife and I have been in this assisted living care since she had Parkinson's. "Now I am alone. This is a very lonely life and I miss her so much after 60 years of marriage.
"For your check I am most grateful. Thanks from the bottom of my heart – from my very soul. May the good Lord remember and bless you all," he wrote. Like so many of you who made payments to retirees like Joseph possible, I'm never prouder to be a Steelworker than when I know we've given hope and comfort to the brothers and sisters who helped give us a better life.
God bless them all. And God bless our members for standing up and fighting back for our retirees.
Letters like Joseph's inspire us to keep up the fight for what's right, no matter how tough it might get.
It's the fighting spirit that inspires us to battle harder than ever to keep our members strong...
Like never letting up in fighting unfair trade. On that front, we're not only outstanding – Many times, we stand and fight alone.
Like we are to this day – fighting against lousy trade deals with Panama, South Korea and Colombia.
No union can match our record – or the fortitude it's taken to stop more of our jobs from being robbed by foreign competitors.
They keep cheating and we keep fighting. And lately, we're the ones that are winning. We won our case against Chinese passenger and light truck tires.
And unlike George Bush, who refused to lower the boom on China four different times, and cost our members thousands of jobs, President Obama stepped up to the plate and went to bat for us by levying tariffs of 35 percent on the Chinese tires.
The impact of our victory was measurable.
At Cooper Tire, which had opposed our action, they ended up investing millions and hiring almost 200 employees at the Findlay and Texarkana plants.
We also won against Bridgestone, Yokohama and Falken tire when they sought permission to import unlimited amounts of passenger tires into the U.S., duty free.
But once again, President Obama had our back; he used the trade law to refuse that request as well.
The story was the same in cases we helped win in steel, steel pipe, tubular products and silicon metal.
Our challenge to China's abuses secured our members' jobs in the industry and in the supply chain, including flat-rolled steel, coke production and iron ore mining.
In the largest steel pipe case in U.S. history, we were joined by eight producers of oil country tubular goods.
The abuses had to be stopped – more than 2,400 of our members had already been laid off because of China's illegal subsidies, currency manipulation and dumping.
We not only won that case, duties of as much as 99 percent were leveled against the Chinese.
But that's not the most important number.
The most important number is that our victory protected the jobs of 6,000 members who fabricate that kind of steel pipe.
Our right-wing critics call our victories protectionism.
If that means this union will do whatever it takes to protect our members, then we've finally found something we and the right wing nut jobs can agree on.
In the past three years, the trade cases we've won have protected over 56,000 of our members' jobs.
But as proud as we are of these victories, we can't afford to let up in our fight.
Because the damage done by the Great Bay Street-Wall Street Rip-off is far from repaired.
The fact is, brothers and sisters, U.S. companies cut their work forces by nearly 2 1/2 million during the 2000s, while increasing employment overseas by nearly 21⁄2 million.
How did it happen? How did Wall Street get away with exporting our jobs and wrecking our economies?
How did they get away with sticking us with the tab for their billionaire bonuses?
We need to think about that here this week and in the days to come.
They did it, brothers and sisters, by enlisting the leaders in both our countries to sell us a bill of goods.
Our leaders have told us time and time again that we live in two of the world's great democracies...
That we enjoy unprecedented freedoms.
Now, I've lived in both our countries and I love them both. But let me ask you: Is a person free who doesn't have a job? Are working people free if their children are sick and they can't afford health care? Are retirees free when politicians try to rob them of their Medicare, their pensions and their dignity?
Don't get me wrong. Democracy's a great thing. You know what they say: Democracy's like sex. When it's good, it's great. But when it's bad – it's still pretty good.
But don't let anybody tell you that democracy makes you free all by itself. That's what the Bay Street and Wall Street crowd is trying to sell us. That's what their cronies in D.C. and Ottawa want us to buy.
That all we have to do is exercise our right to vote and that's what makes us free. If they had their way, they'd have us vote, then go sit in the corner and let them run our countries.
Make no mistake, they're dealing from the bottom of the deck. Not all of them – not all of our leaders are card sharps.
In fact there's a lady who'll be on this stage today who's got more brass than most men I've ever met.
And if the Senate had had the guts to pass what she got through the House of Representatives, we'd all be thanking her today for saving millions more jobs.
She's a leader who never backed down no matter how cruelly and unfairly she was vilified...
I'm talking about a woman who'll be with us later this afternoon, the current Minority Leader of the House of Representatives, Nancy Pelosi.
But the sad truth, sisters and brothers, is that there aren't a lot of Nancy's out there.
Too many of our leaders don't have half her mettle. Too many would have us believe that we can have our freedoms without a fight. That's the biggest lie of all.
Because freedom is not free, it comes at a price for working people. It comes at a price when only the sons and daughters of working people are being asked to risk their lives to defend us.
It comes at the price of our willingness to fight for our rights... To stand and fight for them every step of the way, every day...
Instead of sitting on our hands while corporate billionaires continue sticking it to us, year after year.
Think about it. Think about how real democracy is created. It's created by workers who are willing to stand up and fight – even when the odds are dead against them.
Poland wasn't liberated from communism without a fight, and that fight was led by workers and their union, their union called Solidarity.
Nelson Mandela spent 30 years in a South African prison while workers and their unions marched to win his freedom – and theirs.
Gandhi didn't write letters to the British queen, he withstood the blows of his British oppressors while he marched day after day across India barefoot.
And, Dr. Martin Luther King was marching with public sector workers on strike in Memphis the day before he was shot to death. Freedom for them and their people wasn't free –
In fact, it robbed Mandela of his youth, it stole Gandhi's health, and cost Reverend King his life...
In the same way that it cost 10 of our founding members their lives at the Memorial Day Massacre at Republic Steel in South Chicago.
In the way that it also cost the lives of our members who were assassinated in the Little Steel Strike in Youngstown, Ohio.
And let me also tell you, because you didn't see it on CNN or Canadian TV: unions were at the forefront of the fight to liberate Egypt this year.
The odds on every one of those struggles were so long that many could have lost heart.
They couldn't see the promise of a brighter day because many were blinded by fear.
And there's no sense kidding ourselves.
There were times in the past three years when the Great Wall Street Rip-off put the fear of God in all of us.
There's no question our ranks were battered and our members were bruised...
But one of the many reasons I'm so proud to serve as your president is that we're here today because...
No matter how tough it got, no matter how tough the odds..13
Our members never stopped fighting back – on every front. In bargaining session after session... In legislative fight after fight... In trade case after trade case...
We fought against impossible odds.
Sometimes we beat the odds and won. Sometimes we got the best we could get in a bad situation. But you know what, we never stopped fighting.
That's what lights my fire every day when I get up... The knowledge that I'm the president of a union that's got members like you.. Members who'd rather fight for justice and freedom – no matter what – than kiss the boss's ass!
Members who'd rather run a politician out of office than let him turn his back on us.
Members who share the belief that enough is enough... Members who believe it's time to tell politicians who won't stand up for workers – "Your day is done." What have we got to lose? Their love of corporate money has already made them export our manufacturing to China.
They like to call it Permanent Normal Trade Relations. What they're really doing, though, is trading away our jobs... our prosperity – And our children's future.
It's no accident what's happened, and you don't have to be a rocket scientist to see it.
The Chinese have figured out that corporate billionaires love a buck more than they love their country. They've offered corporate execs a deal they can't refuse.
They've offered them huge profit margins that let them live like kings – at our expense –
And at the expense of our children's future. It's not a pretty picture, but it's clear what we're up against.
We're up against a network of super rich from Bay Street to Wall Street who've worn a path from New York to Washington, from Vancouver to Ottawa..
And they've greased every outstretched politician's hand along the way. They fatten their wallets by fattening politicians' campaign coffers. And they won't give up living like kings without a fight. So, let's give them a fight. Let's do more than fight back when they assault our rights. Let's tell them:
Enough is enough is enough!
Let's demand a better deal for North American workers and our families... Let's fight harder than ever for our children and our grandchildren. Because, if it wasn't obvious three years ago, it ought to be obvious by now: No one will give us the keys to the future.
We can only win the future if we're willing to fight for it! A better deal means valuing public service.
A better deal means demanding a national strategy to restore our global leadership in manufacturing.
A better deal means having a strategy to overcome the crisis in jobs that's crippling our economies.
A better deal means making federal investments to modernize our electric grids, to build better schools and transportation systems and to modernize our factories.
A better deal means politicians keeping their hands off our Medicare.
A better deal means making millionaires pay more into Social Security instead of making us pay more and get even less.
A better deal means demanding pension investments that produce domestic jobs instead of foreign billionaires.
A better deal means making the U.S. and Canada the leaders in clean energy growth, instead of China.
A better deal means rebuilding our countries first, instead of wasting billions on nation building in the Middle East.
A better deal means making politicians work overtime to secure our children's future.
A better deal means every worker having the right to organize without the boss sticking his nose in.
And, yes, a better deal means making it illegal to scab a damn strike. Because it's our children and grandchildren whose hopes are being crushed by global finance that enriches a few at our expense.
Let's serve notice on the politicians – any and all – that the price for betraying working people is losing their jobs – instead of us losing ours.
And that starts right here in this hall – this very day. Because unless we raise the stakes, who will? IF NOT US, THEN WHO? Unless we leave this place and demand that our sisters and brothers stand up and fight back, who will?
The union movement and our allies need to mount a major assault for workers, no matter how large or small our numbers might be...
No matter how great the danger that we might not win.. As we've said before, there's no guarantee we'll win.
The only thing that's guaranteed – the only thing -- is the end of the labor movement – unless we fight.
And it's the fighting spirit of working people that breathes real life into true democracy.
As a great revolutionary by the name of Samuel Adams once said,
"It does not take a majority to prevail, but rather an irate, tireless minority keen on setting brush fires of freedom in the minds of men."
That's what we've got to do for our members...
That's what we've got to do for our economies, for our pursuit of universal health care...
For preservation of our pensions.. For our families...our countries: We need to set brushfires of real freedom in the minds of our members'... The real freedom of economic security... The real freedom of retirement security.
Like Samuel Adams, let's light them up with the conviction that no man, no corporation, no politician has the right to dictate our future or the future of our families.
We know from years of bargaining that you can't win a better deal without fighting for strong demands.
So, sisters and brothers, be strong.
Join me in demanding action to save and grow Medicare – the bedrock of our health care systems – and demand that our members stand up with you.
Demand a national manufacturing strategy – and inspire your co-workers to join you in that fight.
Demand investments in clean energy jobs to revitalize manufacturing in North America.
Demand that our refineries be clean and safe.
Demand national action to overcome the crisis in jobs that's crippling our societies.
Our numbers may not be what they once were, but our fighting spirit has never waned.
It's helped us overcome the odds before – and sisters and brothers, it will help us overcome them again.
Stand up and fight back – harder than ever. When we stand up and fight back, only then will we honor the memory of those who risked their lives to win us our rights.
Only then will our children and grandchildren look back years from now and thank us for standing up for them.
Stand up and fight back. For your kids. For your grandchildren. For the countries we love.
Stand up and fight for the rights and opportunities that so many fought to give us. And if you stand and fight like that, then I can promise you... You will look back one day and say with pride:. "I fought the good fight. I fought for the union.
"I fought for the future.
"I fought for my kids and my grandkids." And win or lose, you will walk forever with your heads held high. Thank you. Merci. Gracias. Solidarity forever!